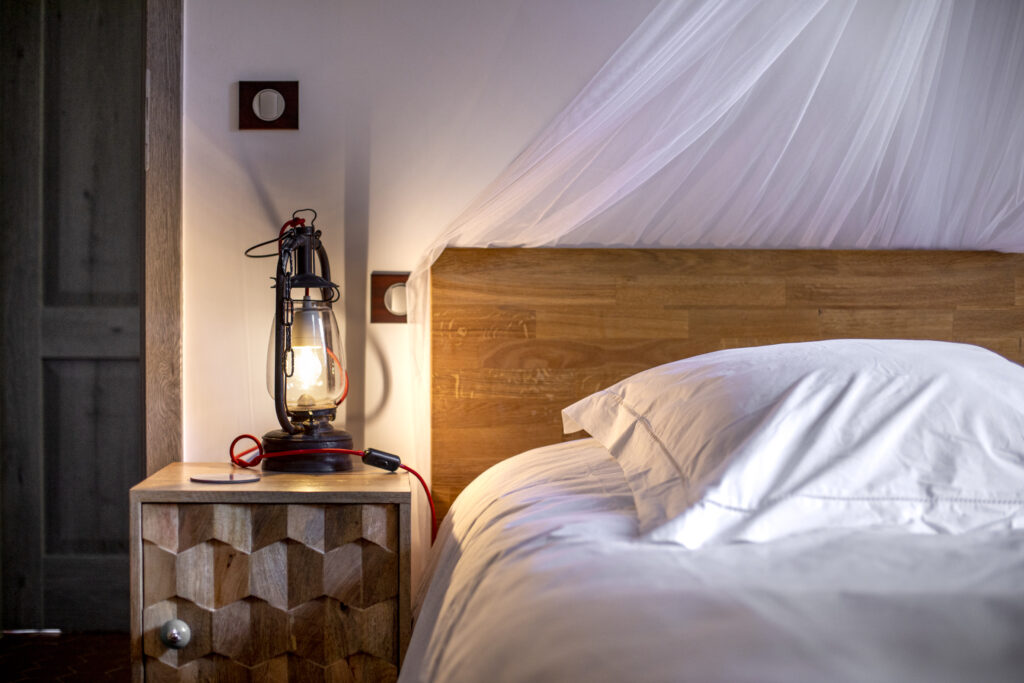 As a bed and breakfast, we take each of those words to heart in terms of quality and attention to detail. Which is why we chose our super comfortable "Eve" mattresses with such care. We bought one for ourselves to try out and found it was so comfortable that we immediately bought another four, to go into each of our rooms. Now, you may be thinking "writing a blog about a mattress is really geeky" and you may be right, but we think comfort matters, which is why we went to such lengths researching our options and why we think it might be of interest to you reading about that process here…
So why did we choose Eve?
They are a young and friendly French start-up, with an excellent customer service team who are very personable and responsive. They offered sound advice on what type of mattress we should go for, explaining each of our options to us. We went for the Eve Classic: which was recently voted « Best Choice » in 2022 in « QueChoisir ».
Introducing the Eve Classic!
Without boring you with too much detail the mattress has 7 comfort zones and is 24cm deep, which means it provides the right support in all the right places and really is very comfortable, offering you a great night's sleep. Our guests have repeatedly said the same thing.
So how does the magic work? Well, it's all in the layers: the outer layer is specially designed to keep you cool and draw away humidity, for a fresh night's sleep; next the layer of hybrid foam offers firm, but adaptive support from head to toe, again moisture-absorbing to keep you fresh; on to the memory foam layer, designed to take care of key pressure points via an open -cell structure to stay cool whilst keeping its softness all year round, a bit like sleeping on a cloud! The lower layer has super durability and is designed for all body shapes and sizes, again with 7 comfort zones to ease pressure on key areas such as hips and shoulders. The bottom layer is anti-slip and built of 100% tough but breathable polyester, so however much you may move during the night, your mattress won't!
There you go, you are now an expert on the Eve Classic, but don't take my word for it, why not come and try it out for yourselves? Book your little bit of paradise now!