Quality Bed & Breakfast Accommodation in the heart of Provence, with Provence at the heart of all we do
Discover all that the French Riviera has to offer, with a stay at le Mas des Romarins, a quality bed and breakfast nestled in the plain below the historic town of Fayence, right in the heart of Provence in all its senses. With four characterful bedrooms, each individually designed and furnished to a high standard, the house is perfectly suited to couples or small groups of friends looking to escape and relax.
Please note we are a child-free establishment.











Quality recognised
We're delighted that our efforts have been recognised by our guests having achieved a Traveller Review Score of 9.6 (out of 10) in 2020 and again in 2021 with Booking.com. We are also recognised as a prestigious "Chambre d'Hôte de Référence" by the French tourist board, now have a quality accreditation as part of the "Accueil Vélo" network in France, we are Superhosts with AirBnB and also members of the high-end network "Maisons d'Hôtes de Provence". For more reviews and feedback we also have plenty on our TripAdvisor profile.
Kikif
September 22, 2022.
paradise! La perfection à tous les niveaux! Accueil, cadre, attentions personnelles, charme du lieu et des hôtes! Tout est au-delà des plus hautes attentes, même l'Humanité est au rendez-vous! Nous y sommes déjà retournés et y retournerons encore! En résumé, un petit coin de paradis !
eldorado06
August 31, 2022.
Savourer la douceur de vivre Un havre de paix dans une demeure avec beaucoup de cachet et pleine de charme, très bien décorée. Séjourner au Mas des Romarins, c'est vivre dans une ambiance chaleureuse, avec des hôtes exquis et aux petits soins, entourés d'animaux, de nature et ayant à coeur la préservation de notre environnement. C'est un lieu en Provence qui incite au farniente, à savourer la douceur de vivre et reste gravé en mémoire longtemps...très longtemps
Claudus73
August 19, 2022.
PARADISIAQUE un accueil familiale des hôtes a la hauteur de leur très belle demeure des chambres très cocoune, le petit déjeuner a extérieur copieux et frais.entouré de vignes de très joli oliviers moutons, poules, chiens. Une vrai ferme moderne.la piscine non stop pour des bains matinaux ou nocturne avec un éclairage tamisée Une belle adresse a donner uniquement ades gens qui recherche un cpoin de paradis sans trop de bling bling juste de la gentillesse merci Christophe merci Rupert
Claudia J
August 17, 2022.
GREAT LOCATION AND HOST fantastic small scale location. Nice quiet location between the vineyards, but also in the surrounding villages and a good distance to drive to the beach (and then come back and dive into the pool). Friendly owners, you feel right at home. they are happy to help you explore the area and reserve a restaurant where necessary. 5 stars worthy!
Incroyable juste magnifique De Passage à Fayence pour le mariage un de mes fils , nous avons séjourné dans cette belle demeure qui est plein de charme 😘😘accueil sincère de la part des deux propriétaires on s est senti à la maison Qualité chambre irréprochable, Merci milles fois pour cette belle découverte ❤️😘
Start van de vakantie We starten onze 2weekse vakantie in Regio Fayence bij Christophe en Rupert. Ideale plaats om tot rust te komen. Iedere morgen lekker ontbijt me lokale producten. Kamer ook perfect. Omgeving is ook leuk en restaurant dicht in de buurt in Fayence/Seillance. Parkeren ook makelijk. Leuk extra'tje, iedere avond zakje met vers gekoeld water als we thuiskwamen. Wij zijn fan!
Holidays Nous avons adoré notre séjour car le lieu est plein de charme et les hôtes très chaleureux. Ils partagent volontiers leurs coups de cœur. Un endroit à ne pas manquer !!!J'ai beaucoup aimé le massage sous un grand chêne.
Daniel
September 2, 2020.
Séjour exceptionnel Nous avons tout de suite été séduits, mon amie et moi par l'endroit. Très pittoresque, un mélange de très bonne tenue de la bâtisse et d'une touche campagnarde dans l'immense terrain qui entoure l'établissement. Petit plus bucolique, les brebis qui gambadent sur une partie du terrain.Rupert et Christophe sont deux personnes très agréables, souriantes, et d'une disponibilité constante. Une belle énergie se dégage de ces deux personnes et celà contribue à donner une bonne ambiance dans l'établissement.Le petit déjeuner est copieux. À disposition un réfrigérateur pour les guests bien pratique. La vaisselle de la maison est mise à disposition si on souhaite déjeuner ou dîner sur place avec les achats que l'on aurait fait. Les. Jambes d'une tenue et d'une propreté exemplaires. On s'y sent très bien accueilli et on a rapidement le sentiment d'être les bienvenus dans leur maison.La piscine est grande et les abords bien agencés.Nous y avons passé un excellent séjour. Nul doute que nous y retournerons si nous visitons de nouveau ce bel arrière pays varois. Un grand merci à Christophe et Rupert pour leur très sympathique accueil.
FabioFms
August 23, 2020.
Wonderful hosts, great place Last summer we spent a week at Le Mas des Romarins and this year we decided to come back. The reasons are many: Rupert and Christophe are very welcoming and they make you feel at home, their house is beautifully restored, the rooms are very clean, the place is really quiet and having breakfast in their garden is something that we'll hardly forget. Thank you for your suggestions, kindness and sense of humour. We look forward to coming back.
Corinne M
August 8, 2020.
Un petit paradis Tout est parfait chez Ruppert et Christophe : l'attention chaleureuse et discrète (avec les réservations dans les meilleurs restaurants du coin), le charme d'un mas rénové avec goût, la décoration et l'aménagement raffiné des chambres, le petit déjeuner copieux avec le bon pain du boulanger du village et les confitures faites maison, pris sur la terrasse, avec vue sur Fayence, le lieu tranquille au milieu des vignes à proximité de tous les beaux villages du pays de Fayence. Nous avons adoré ce petit coin de paradis et n'avons qu'une envie, y retourner.
Katharina
26 September 2022
We very much enjoyed our stay at Rupert's and Christophe's place. They put a lot of love and detail in their bed'n'breakfast and you will not be disappointed if you stay with them. We will definitely come back if we travel to the South of France again! Every morning they serve a delicious breakfast (baguette, viennoiseries, cheese, jams, fruits, coffee, tea, juices...) outside, if the weather permits, and Rupert and Christophe are both very helpful and warm-hearted. If you need a recommendation for a hike, restaurant, or any other activity, just ask them, and they are happy to help. One of our highlights of their place was the pool and variety of outdoor lounge areas. Just go there and see all of it for yourself!
The ultimate place to relax! A beautiful bed & breakfast close to all the great spots the Cote d'Azur has to offer. We enjoyed a great mix of visiting cities and pooldays. Rupert and Christophe are very kind and always ready to help you additionaly giving some amazing tips as well, to explore the area. The room was very clean and very comfortabel. Our stay was amazing and we would really recommend this B&B to everyone!
We had the most amazing time at Le Mas des Romarins. The beautiful house was beyond our expectations and everything was very well maintained. The room was just like the pictures and very clean. We could stay hours at the pool, because it was so lovely and perfect for cooling down on a hotter day. Breakfast was served every morning, with fresh products, on the stone teras overlooking the village Fayence. Christof and Rupert were truly wonderful host, who would give great recommendations on where to eat and what places to visit. They made our stay even better. And they had a great music taste! I wished we could have stayed longer.
One shouldn't tell about enchanting secret places. But it would be unfair not to share. So if you want to spend some time in a beautiful home of warmhearted people with a great love for details, get to know the dogs and the chicken, cook your own food at the outdoor kitchen near the pool or simply put have an authentic experience of what life in a gorgeous valley in the south of France could be like ... go for it. This is the place. Very much recommend!
Great hosts, one feels very welcome in their little heaven. Very helpful to find the right places around. All very tasteful, love and attention to the detail.
Kind and friendly hosts, very clean, great place
Rupert & Christophes' B&B is extraordinary in its design, hospitality, location, and flair! We arrived late after a long day of driving, and Rupert & Christophe were so welcoming, we immediately felt at home. The design of the place is exceptional and in such a good taste. Their house is surrounded by a beautiful garden all around, a nice pool for lounging, a petanque area, a little pond, and a yoga place (it even has 4 sheep!) The breakfast is WONDERFUL, with fresh products from the region, and a huge variety of deliciousness. The area is beautiful! and not highly touristy even in high season, and Rupert's recommendations were very helpful and accurate - providing us with travel tips, reservations, and wonderful evenings. We had such a wonderful time that we decided to prolong our stay and cannot wait to come back!
We had a great and relaxing week at "Le Mas des Romarins". The Bed & Breakfast is situated in the countryside, providing a beautiful view of the city of Fayence and the surrounding area. Rupert & Christophe are just great hosts: Very warm welcome, taking care of dinner reservations, providing pool drinks – there is really nothing more to want. They serve a rich breakfast with fresh bread, daily changing fruits and great cheese. Guests have access to a large and very well equipped pool area and garden. The whole house has been restored and renovated beautifully. Rooms are stylish and well equipped with comfortable beds, quiet AC and window shutters. The location is also perfect to explore the beaches of the Côte d'Azur with the coastline only being a 35 minute drive away.
An amazing bnb in a stunning area, the perfect place to relax. Great recommendations on local restaurants and activities. The continental style breakfast in front of the house was a lovely way to start the day. We enjoyed a drink with the hosts in the evening - lots of fun!
beautiful house with a great and quiet environment. two very nice and helpful hosts with more than just a recommendation for the surroundings and travel tips. the breakfast in the garden is a highlight. The friendly dogs complete the host team. I can definitely recommend a stay
Catherine Hawkins
1. January, 2023.
Thanks Rupert and Christophe for a wonderful stay last August. Your hospitality was amazing and loved sitting outside for breakfast each day and taking in the view. See you both again this summer 2023.
Peter Chadborn
11. August, 2022.
Such a calming accomodation and location in what is a stylishly restored building and grounds. First-class hosting made our stay all the more enjoyable. It's is one of those rare holiday properties that immediately upon arrival you wish you were staying longer and know you will return.
Malin Jessica Sparr Johnsen
29. July, 2022.
We had an amazing stay at Mas des Romarins. The house and the garden was even better than the photos and the atmosphere was very calm and friendly thanks to the hosts Rupert and Christophe and their dogs. Rupert was beyond helpful with restaurant recommendations, bookings and driving us to different places during our stay. If you like working out I would recommend joining Rupert and his trainer in the garden - such a good workout and so much fun! We highly recommend this place😊 Mathias & Malin
Julie Torp
23. July, 2022.
Rupert and Christophe have created a stunning oasis with love in every detail. The rooms, the breakfast, the common areas, the gardens.. It's truly beautiful, and on top of it all they are so friendly, helpful and present. We felt like we were visiting old friends. We would not hesitate to recommend this place to anyone!
Henrik Yttervik
23. July, 2022.
The hospitality, environment, and lovely beds made our stay fantastic. Rupert and Christophe were excellent at their all around service. Amazing what they have done. Thank you again so much
Maxi Rotheneichner
4. July, 2022.
We had a lovely time at Mas de Romarins. The hosts Rupert and Christophe are both really kind persons and care a lot about their guests. The house ist just beautiful and the authentic charm can be clearly felt in every corner. The breakfast is made with a wide selection of local and fresh products like croissants, cheese or fruits. All in all we find that Mas de Romarins is the perfect place to wind down and explore the nearby places. Around Fayence there are lots of things you can do: There is the Lac du St. Cassien where you can rent water sports equipment or bring your own, the town of Grasse which is definetely worth a visit or you can take a day trip to Nice or the nearby beaches. If you want to go out for Dinner, don't hesitate to ask your hosts for recommendations.
Anna Klimt
26. May, 2022.
Our days in the region of Fayence would not have been this unforgettable without all the love, the happiness and the familiar atmosphere our hosts Rupert and Christophe created. They are wonderful people and their dogs Winston and Louis made us smile every day. They are crazy dogs 😉 The house is full of lovely details, fabulous rooms and every corner invites you to just relax and forget the troubles you are facing in every day life. This place is perfect to get to know the beauty of Provence 🙂 We are not saying good bye, it will be a see you soon! Florian & Anna
Astrid Schon
24. August, 2018.
We had the most wonderful time at Le mas des romarins, near the beautiful hilltop village of Fayence. Our hosts Rupert and Christophe were wonderful: attentive, helpful and accommodating. Above all, they were great fun, a stay we will always remember and cherish. The room was fabulous, modern, spacious and stylish, yet comfortable. There are lots of things to do and see - following our hosts' recommendation, we had a fabulous lunch in the nearby village of Seillans. We can't wait to return!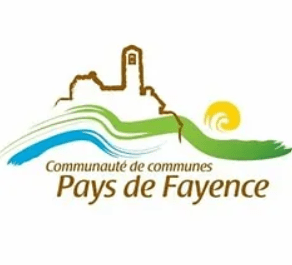 What's on in Pays de Fayence ?
There's ALWAYS something going on around and about the Mas des Romarins! Markets, exhibitions, guided tours, concerts and much, much more to see and do, why not take a look via the widget that our local Tourist Office has developed to keep you up to date…
Fayence
Mardi, 15 Novembre
Mer.
Jeu.
Ven.
Sam.
Dim.
Lun.

+

18°

+

17°

+

13°

+

13°

+

13°

+

13°

+

9°

+

9°

+

9°

+

7°

+

6°

+

4°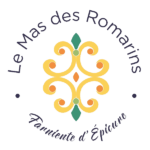 Le Mas des Romarins • B&B à Fayence
𝑭𝒂𝒓𝒏𝒊𝒆𝒏𝒕𝒆 𝒅'𝑬𝒑𝒊𝒄𝒖𝒓𝒆 ☀️ Chambres d'hôtes et lieu de réception, en plein cœur de la Provence et de tous ses sens.