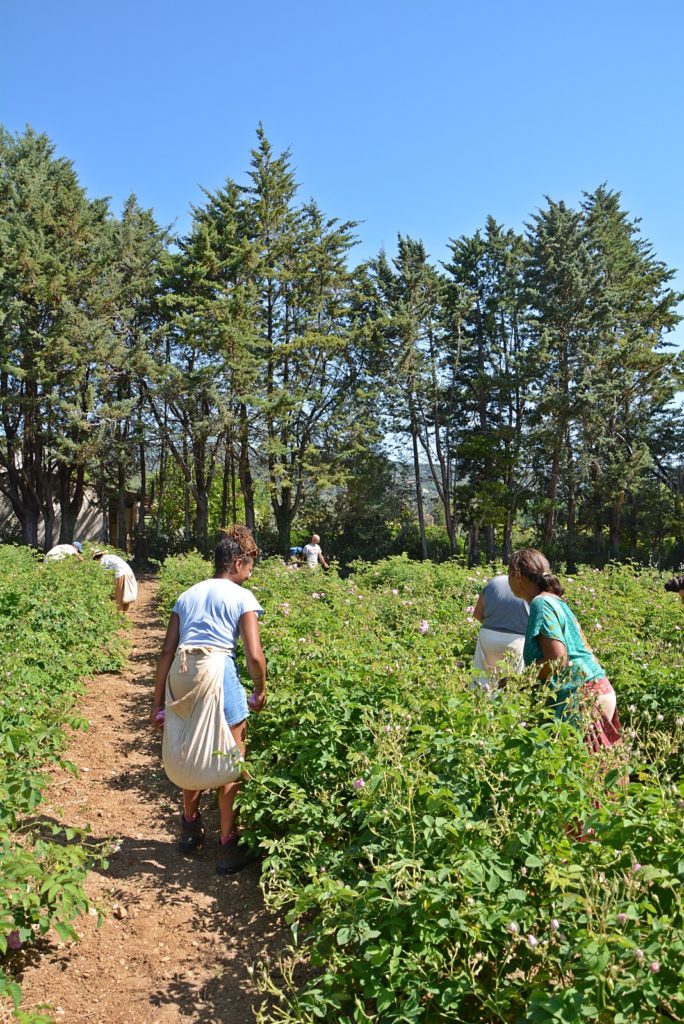 The Centifolia rose – also known as May Rose – blooms for just a few weeks in May & June in the meadows right next door to the Mas des Romarins. The heady, sweet scent of the roses embalms the morning air.
Centifolia has yet another name too, "the hundred petal rose" which describes the large number of petals that comprises each head. Since the 19th Century, rose growing has been at the very heart of the way of life in and around Fayence, despite its limitations – it only flowers once a year and needs to be hand-picked each morning – preferably just after sun-rise as the scent is dew-fresh and heady – and it can only be used on the day it is picked as it wanes very quickly, so speed is of the very essence.
The rose pickers start around 7am and fill their jute bags throughout the morning. The flowers are then taken immediately to Grasse and other local distilleries, where they are processed whilst their delicate fragrance is still active. To extract 1 kg of rose essential oil it takes at least 4000kg of flowers. This exceptional and rare nectar is used by the most prestigious perfume houses as a middle note in many very famous perfumes, which keeps its scent on the skin for several hours.
If you are staying at the Mas des Romarins in May until mid-June, you'll have the chance to wander around and see the pickers at work right in front of the house and drink in the delicious perfume that permeates the surrounding flower fields.